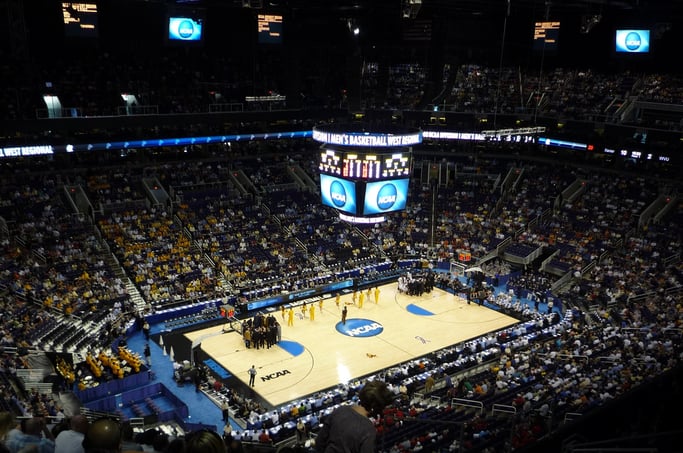 It's an unavoidable fact: Americans love March Madness. Over 40 million of them filled out a bracket in 2015. Wondering if that is a lot of people? Here are some other stats to put it into perspective:
More brackets were filled out than ballots were cast for the winning candidate in the 2012 presidential election.
The amount of money bet on the NCAA tournament is more than double than what was wagered on the Super Bowl.
51 million workers will shirk work to participate in a March Madness office pool.
5 million employees will watch the NCAA Tournament online and on the company dime.
Who cares?
You should. The logical conclusion to draw from this is that many of these 40 million Americans (not to mention those who failed to complete their brackets in time) are watching, reading, or otherwise consuming March Madness mania while on the clock.
So what?
This adds up to an estimated $4 billion in lost productivity for US companies. What should employers do about this?
As we see it, you really only have three options:
Fight it: You can always go the authoritarian route and discipline employees who are caught watching games. Adding websites where you could watch the games to a list of censored or blocked websites is a viable (if not draconian) option; or you could simply ban the use of cellphones during the tournament.
Ignore it: It would be pretty simple to not engage with employees when they are discussing the games or their brackets. Turning a blind eye to anything NCAA-related might make talking about the tournament stressful or anxiety provoking, but that will stop them, right? (Probably not.)
Embrace it: Taking the Michael Scott approach would be to actively participate in a March Madness pool, as well as engaging in friendly banter with employees. As an employee engagement tool, morale would almost certainly improve simply because communication would be flowing more freely.
The benefits of embracing March Madness in the workplace starts with the ability to better control the situation by being a participant in the process. If you watch a game with your employees at lunchtime, then getting up and going back to work can be a clear signal that everyone else should do the same. Leading by example is always a smart policy for leadership and improving company culture. Imagining or demanding that March Madness be banished from the office actually decreases productivity because employees will sneak around to find out scores and whisper about the games instead of engaging in a healthy banter that will keep productivity in the workplace in check.
Next, friendly competition in the workplace will do wonders to increase employee morale. The great thing about tournament pools is that March Madness is an equalizer: the employee who is a rabid fan can easily lose to the employee who picked teams based on their jersey color. The influx of camaraderie that results from this friendly competition may even end up reinvigorating your team and getting you better results. Opening up communication channels is never a bad idea.
At the end of the day, it's virtually impossible to stop employees from following March Madness. Do yourself a favor and enage in employee advocacy and find a way to make it part of your business culture; it will pay dividends.