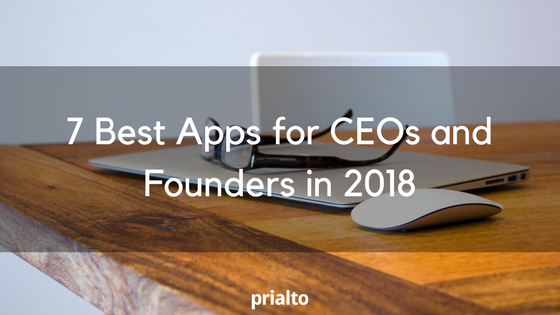 As a CEO, you need to be in the know. It's your job to be at the cutting edge, staying up to date on the latest tech tool and trends so you can lead your team to the best of your ability.
That said, it's too easy to get caught up in switching from one software suite to another in the name of a few moments gained to devote to a more important project, assuming the onboarding time for the app doesn't actually cost you more time.
Now, I'm a dedicated software nerd, and I'm always searching for better tools to make my workflow more efficient, so I've been busy scouring Product Hunt, AngelList, and more to find you best in class apps to keep you at the top of your game all year long.
I've sifted through dozens of apps, extensions, and pieces of software and refined it down to this list you probably haven't heard of to help you have your most effective year yet.