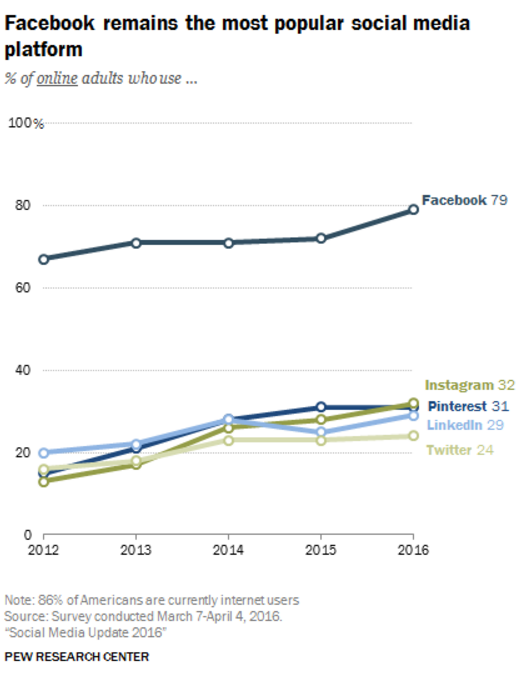 ---
Just a few years ago, social media (namely, Facebook) was considered to be a passing fad. Yet, social media has only gained in popularity. We use it to gain a view of the world, and to access every kind of information under the sun.
"Nearly two-thirds of American adults (65%) use social networking sites, up from 7% when Pew Research Center began systematically tracking social media usage in 2005."

Pew Research Center, Social Media Usage: 2005-2015
Businesses use social media every day to find potential customers and connect with existing ones. The best marketers understand that social media provides the social proof buyers are searching for, thus playing a major role in purchasing decisions. There are over 3 billion internet users (almost half the world's population!), and over 2 billion of them have active social media accounts.
Here's how to reach them in order to increase traffic to your website.