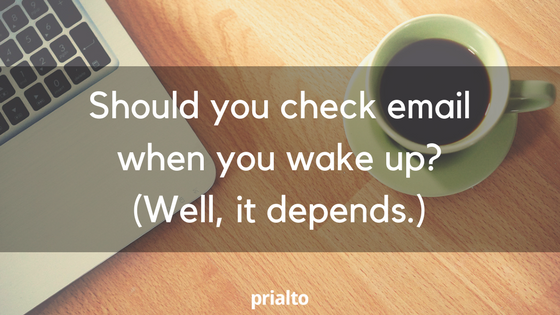 You do it even though you know you shouldn't.
Even before you make that first cup of coffee, it's already on your mind. You might even do it while you're still in bed - but you know it can't just be you.
Obviously, I'm talking about checking your phone.
52% of people admit to checking their phones within 15 minutes of getting up; 86% say they do within an hour, according to Deloitte. And what's the first thing most people do?
Check their email.
Millenials are the worst offenders, with 45% of them checking it upon waking. As one of those Millenials who can't stop checking their emails, I can't help but ask - is it really such a bad thing to do?