Like everyone else at this time of year, we're prone to a bit of reflection here at Prialto Post. Here are a few of the moments that pleased, surprised, motivated, and more generally defined our work in 2013.
1. Salesforce's launch of its Salesforce1 app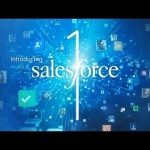 This was the year that Salesforce finally fulfilled its promise of mobile CRM. Laid out at Dreamforce 2013, Salesforce 1 just works. It's fast, integrated and even incorporates commonly used Salesforce apps. Salesforce 1 is turnkey and has upped the ante for CRM usability once again. Most of all, it represents the best kind of synergy between two of Prialto's favorite things – CRM and productivity.
2. Marissa Meyer's ban on working from home at Yahoo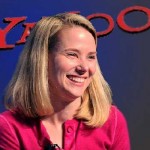 When the CEO of a top Silicon Valley company takes the unpopular (and very un-trendy) step of scaling back on remote collaboration, it forced us to take another look at the benefits and challenges of both working with dispersed teams and balancing family with office life. As an iconic leader of the very technology that is enabling globally distributed work initiating a major pull-back, the irony of Meyers' stance on this issue is what's given it the most attention.
We obviously don't endorse the pull-back. Nor are we saying it is wrong. But with evidence that points to a wave of remote collaboration in the opposite direction, Yahoo's new policy has certainly served to re-examine the issue and bring voices supporting remote work to the fore.
3. The explosion of crowdsourcing
Between the JOBS act and groundbreaking disaster response platforms, 2013 was the year of crowdsourcing. Spurred on by legislative support for crowdfunding, group-funded projects made over $5billion worldwide, according to some estimates. The Smithsonian, FEMA, Nokia and Anheuser-Busch are just a few of the big players that embarked on crowdsourced projects this year. As Vivek Wadhwa explains, this emphasis on crowdsourcing will only ensure that each of us will eventually work with people outside our corporate walls. The result will be efficiency, speed, and excellent delegation skills.
Here at Prialto, we consider crowdsourcing to be a key part of any workforce solution, and know that it's enabled by the same technologies that are bringing millions of new workers into the global workforce. Providing the context necessary for many of these workers to contribute their full potential is the role of managed services like our own.
4. Super Typhoon Haiyan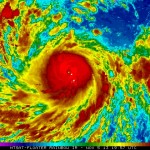 Filipinos this year are celebrating a subdued holiday season as a result of the tragedy that hit their shores in November. That tragedy, along with the weeks of insecurity and aid that followed, reminded us that critical components of our global workforce remain too invisible.
Over the past two years, the Philippines has become an essential component of the world's service backbone, even surpassing India as the world's favorite BPO hub. Haiyan was a true test of the global relationships that the country has built by entering this market. As foreigners were crowdsourcing disaster relief for typhoon victims, Prialto PAs in Manila were bringing a faraway crisis very close to home for dozens of Prialto members. Though these members speak with their Prialto PAs every day, a major disaster like this one gave us all a glimpse into daily life – and fears – several oceans away. It reminded us that those who man our customer service desks, dealing with consumers at their worst moments, are often living in places that are the least equipped to handle crises of their own.
5. Slowing US productivity numbers
While US productivity has grown somewhat in the past two quarters, the overall trend is certainly downward in 2013 as compared to 2010 or even 2008. The debate over why this is happening and what it means for US job growth has invigorated interest in global economic communities. From Bangladeshi garment workers and Chinese telecom manufacturers to Congolese mine workers, Americans are exploring the limits and expertise of the international workforce that is slowing their own productivity. We've heard condemnation of the "virtual proletariat" that has grown out of BPO outsourcing, and responses to it. The rise in both quantity and quality of the conversation around engaging a global workforce are, overall, positive.
6. Software-as-a-Service becomes a $16 billion market
Cloud-based enterprise solutions are becoming as common as packaged software these days. That's great news for employees and CEOs alike. Companies can save millions of dollars a year by moving off of costly physical servers and hard-wired machines to SaaS systems that are easy to maintain, update and deploy. Employees, on the other hand, are taking control of their technology. BYOD programs, remote work and mobile teams are getting the IT support they need to make their work possible. That's all promising news for companies that have built their processes and their capacity on delegated workflows and diversified teams.
7. Dropping out and tuning in goes Type A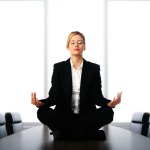 The rules of productivity and wealth changed this year. In the U.S., interest in Yoga, locavores and Eastern religions were once the reserve of hippie baby boomers who ran around San Francisco with flowers in their hair. But now, San Francisco's tech industry is on the forefront of wealth creation, and the most Type A executives of the business community have appropriated the best of these habits to boost worker creativity and company profits. Google, for example, sponsors classes on Yoga for Computer Users and teaches meditation to help foster more productive decision making.
What does all this mean for productivity and the global workforce? The measures of success and what it takes to get there are being redefined, leaving us with a great deal of optimism and excitement about where we're headed in 2014.
Happy New Year!
---

"This article was originally posted by Prialto: The Virtual Support Service for Executives. Prialto Virtual Assistants are geared to actually pull your business forward and make delegating easy"