1. Salesforce blog– The world's leading CRM sales application's blog provides thoughtful insight, not only on best practices for using their product, but also for customer engagement, social selling and sales management.
Recent posts include:
2. HubSpot – This inbound marketing software platform publishes a blog that aims to help companies attract visitors, convert leads, and close customers. The sales section of the HubSpot blog focuses on how sales and marketing should coexist, tips for managing sales teams effectively and best practices for improving inbound sales.
Recent posts include:
3. Fresh Sales Strategies – Jill Konrath is the bestselling author of two award-winning books: SNAP Selling, an Amazon number one bestseller and Selling to Big Companies, a Fortune magazine "must read." In her latest book, AGILE SELLING, she shows salespeople how to succeed in a constantly changing sales world. Her blog is a reflection of the content within her books, expanding upon the ideas that she introduces in print, offering greater insight into the best practices of sales teams.
Her recent posts include:
4. A Sales Guy – Jim Keenan is recognized as one of the top sales and marketing influencers on the web. He is a thought leader in the area of social selling and his playful and sometimes snarky tone makes his informative blog a pretty fun read.
His recent posts include: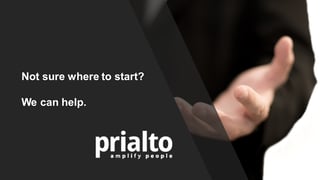 5. Funnelholic– Craig Rosenberg's blog speaks to all things revenue. He's the cofounder of TOPO, a consulting firm that aims to help sales and marketing organizations exceed their revenue targets. His posts center around topics such as social selling, demand generation and inside sales.
His recent posts include:
6. Smart Calling Blog – Art Sobczak's blog offers "how-tos and rants on cold calling, inside sales, ALL sales and more." The goal of his blog is to help you sell, avoid rejection, prospect painlessly, and sell more by phone.
His recent posts include:
7. Fearless Selling – President of The Robertson Training Group, Kelley Robertson's blog specializes in helping businesses increase their sales, develop better negotiating skills, coach and motivate their employees, create powerful work teams and deliver outstanding customer service.
Recent posts include:
8. Smart Selling Tools - Nancy Nardin, the voice behind Smart Selling Tools was named one of the top 25 sales bloggers in the world by HubSpot for a reason. She's a pioneer in sales prospecting technology, and her blog is dedicated to helping marketers and sellers apply process and technology to drive revenue.
Her recent posts include:
9. Predictable Revenue – Aaron Ross, author of the bestselling book Predictable Revenue, uses his blog to teach companies how to double or triple new sales. The blog features excerpts from his book and case studies demonstrating the strategies that successful companies have used to grow their revenue.
Recent posts include:
10. Sales Engine– Founded by three-time CEO, Professor and author Craig Wortmann, this blog helps firms build and tune their sales engine. He counsels sales professionals to drive more leads into the sales funnel, and convert and close them with the right combination of knowledge, skills and discipline.
Recent posts include:
*Bonus
11. Prialto Post – Our own blog hones in on the intersection of people, process and technology. We provide helpful tips to sales reps, sales managers and sales teams on working with PAs, increasing sales and productivity. Our smartphone personality series gives readers and intimate look into the iPhone home screens of top technology leaders, providing key insight into how they live and work.
Recent posts include:
---
"This article was originally posted by Prialto: The Virtual Support Service for Executives. Prialto Virtual Assistants are geared to actually pull your business forward and make delegating easy"