---
The following brief guest post was written by Aaron Wittersheim, Chief Operating Officer at Straight North.
Perhaps the biggest reason kids anticipate their birthdays and gift-centric holidays like Christmas is the anticipation of opening their presents. They absolutely love finally finding out what is hiding inside those brightly wrapped packages.
But what if kids never opened their presents?
---
Would kids be satisfied just knowing they received "x" number of presents without ever knowing what was inside them? How would anyone feel if the gift they wanted most was inside one of the boxes...but they couldn't open them to verify?
They'd likely be a combination of frustrated, unhappy, and stressed out.
Yet, that's the scenario internet marketers put themselves in — of not knowing — because they don't (or won't) take the time to validate the leads generated by their websites.
how does this hurt business owners?
I've made it my professional mission to switch up that scenario, and to arm those responsible for the marketing of a company with the proper tools to optimize their lead generation efforts. Whether you are responsible for small business marketing or Fortune 500 processes associated with marketing, your desire for qualified leads is the same.

At Straight North, we specialize in SEO. We've put in the (nearly) countless hours to validate more than 350,000 conversions generated by websites, and we've found that those conversions are not leads nearly half the time.
Instead, they're things such as job applications or incomplete form submissions.
If marketers follow only the Google analytics numbers, they might assume all of those conversions were sales leads. That creates confusion and leads marketers to allocate their resources in the wrong places...which causes them to waste both their time and money on sources that don't generate as many true sales leads as they believe they have received.
how can business owners market more powerfully?
The following presentation makes the case for including lead validation as a crucial component of any lead generation campaign — because the only thing worse than not getting what you want is never knowing whether or not you actually got it.
The Importance of Lead Validation created by Straight North, a firm specializing in SEO in Chicago
Author Bio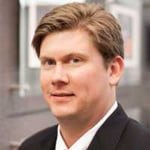 Aaron Wittersheim is Chief Operating Officer at Straight North, a Chicago-based Internet marketing company.
He is an accomplished entrepreneur with more than 20 years of experience in business and technology.
---
CONCLUSION
In business as in life, it's imperative to have partners who support your efforts and understand your needs enough to effectively deliver on them.
At Prialto, we take business partnership very seriously. Our virtual executive assistants keep funnels full with real leads, because they are highly trained in prospect research and outreach.
"I am so extremely grateful to be able to work with a group of wonderful and hard-working individuals. Each one of you help to keep the company running smoothly and are miracle workers! I hope you all have a wonderful day and again, THANK YOU FOR ALL THAT YOU DO!!"

Senior Executive at an international healthcare company
Having such a dedicated partner on your side creates a true win-win situation wherein you gain qualified leads while actually earning hours upon hours of your time back each week to focus on tasks that need your undivided attention.
"There was a in-house EA they wanted me to take, but I told them you and I work too well together to break us up just for this change. Seriously, you've been amazing and I love having you as a partner in all this."

Principal at a Silicon Valley-based venture capital firm
How far could you take your business if you were to hire a virtual assistant?
find out today.