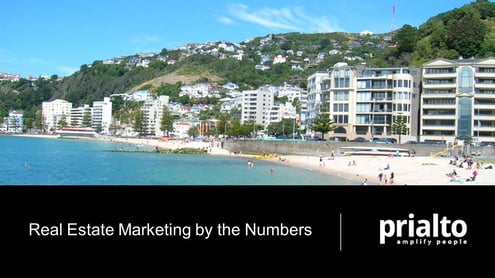 As a real estate professional, you probably love people and homes. What you may not love, however, are numbers. But having an awareness of just a few key numbers can help you get closer to more people and will increase your potential to sell more homes and grow your business.
These numbers illustrate how the real estate landscape looked at the end of the first quarter of 2016.
For starters, it was 35% cheaper to purchase a home than it was to rent.
So what does this mean for you? People will be shopping around. In fact, 31% of millennials are looking to purchase a home within the next two years; and 88% of first-time homeowners are going through an agent. Not to mention that Generation Y represents the largest population of first-time homebuyers (68%).
Now that you know people are looking, the question is: where are they looking?
For starters, 72% of all adults who are active online use Facebook. That means you should be using Facebook to make use of online business networking in order to reach out to these potential homebuyers. In fact, 33% of first-time buyers researched real estate online, and 42% of buyers reported that their first step was looking online when researching a new home. Eighty percent (80%) of all homebuyers are looking online, and 83% want to be able to see pictures of the homes online. In case you're not sure what this means, you need to have optimized images for your online listings to support this population.
Have you made your website mobile friendly, especially for iPhone users?
You should be thinking about it; 52% of all homebuyers used an iPhone in their search.
The good news is that 91% of realtors use social media in some capacity; the bad news is that only 9% use social media to actually market their listings. If you're not concerned, you should be. Seventy-three percent (73%) of all home buyers report that they would use their agent again or refer them to a friend; nearly half of all leads will be coming through referrals (49%). This means being savvy on social media isn't just about keeping up appearances, it's about practicing real estate lead management best practices and targeting new leads.