---
To the business traveler, there are few things more commonly avoided than the layover. We'll spend any amount of company money to take the most direct flights, treating any unavoidable layover as a one way ticket to email checking purgatory.
But it doesn't have to be like this!
Airports across the country are adding amenities to attract fliers. For longer layovers, almost every major city has something interesting to check out beyond the walls of their terminals.
In this installment of our Layover Guide Series, we follow up on our PDX International Airport (Part 1) guide by looking at what to do if you're stuck with the dreaded long-term layover. Because even though PDX has been rated the best airport in the nation, no one wants to spend more than a few hours there.
So for longer layovers in Portland, eschew the airport hotel and a day spent counting the hours til takeoff by using this guide to make the most of your purgatory!
---
six hour layover
Portlanders are very outdoorsy people, blessed with access to beautiful natural scenery in the form of two mountain ranges, national forests, and several major volcanic peaks. As such, any good Portlander would point you outside the city as the best thing to do with a good chunk of time to kill.
The best known (and easily accessible) destination is the Columbia River Gorge National Scenic Area. Conveniently, you're already well on your way there just by landing at PDX, as the airport is located halfway between downtown and the park.
The Gorge - Known to locals as the Gorge, this canyon carved into the Cascade mountain range by the mighty Columbia River is not to be missed. Start by grabbing a rental car at PDX and heading east on I-84, eventually exiting onto the Historic Columbia River Highway (Highway 30), the nation's first scenic roadway and your yellow brick road to the wonders of the Gorge. After a short 30 minute drive, the first stop is Vista House at Crown Point, where you'll get stunning views of the mountains and deep down river into the Gorge. If you're a romantic or a history buff, you can imagine Lewis and Clark canoeing down this very waterway into the unknown wilderness of the Pacific Northwest. Continue on Highway 30 through beautiful forests and past several waterfalls, stopping if you like, before ending up at the crown jewel of the Gorge: Multnomah Falls. This two-tiered waterfall is 620 ft high and the second tallest waterfall in the USA. Take the short uphill walk to the scenic bridge to complete the experience.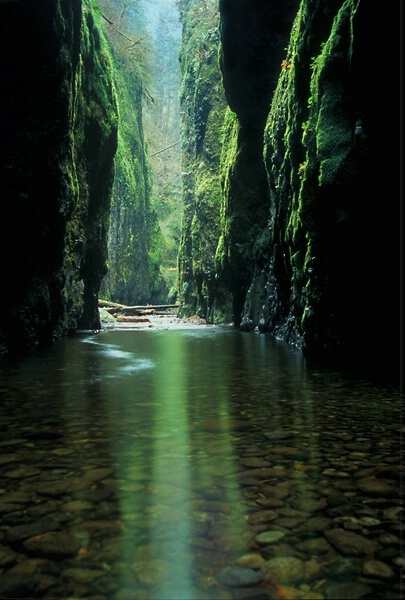 Hood River - If you have time, take the extra thirty minute drive deeper into the Gorge to the former frontier town of Hood River, OR. Lunch or dinner (and a pint) at the beautiful taproom of Pfriem Family Brewers is highly recommended, as is walking down to the riverfront and watching the kite- and wind-surfers in summer. When it's time to go, PDX is a very scenic hour's drive back the way you came.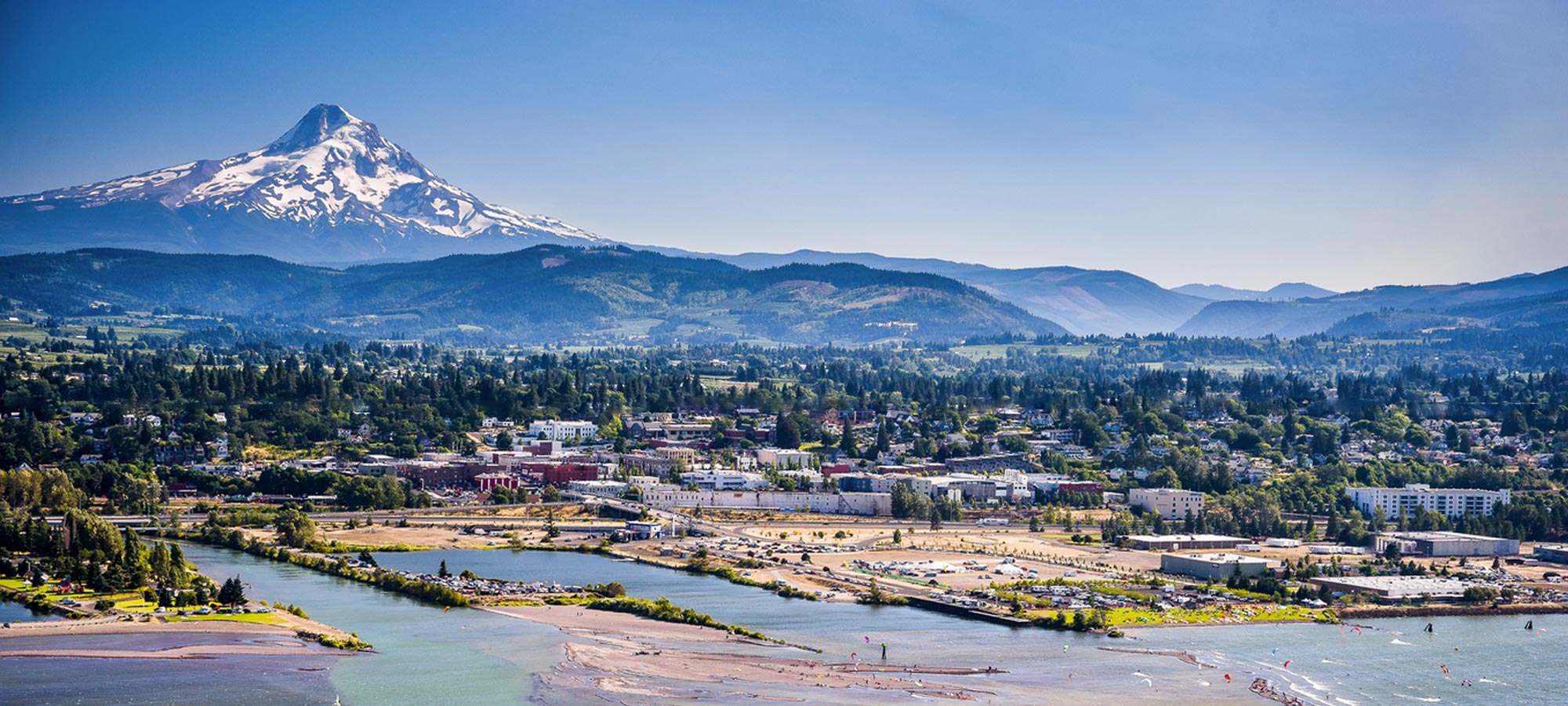 layover up to 24 hours
Layovers this long are usually not planned for, so let's assume if you're reading this your flight was canceled or delayed for tomorrow. Rather than despair, rejoice! Your overnight stay will give you the chance to explore one of the quirkiest, coolest cities in America. "Keep Portland Weird" is the unofficial motto of the city, so you know there will be enough to keep you entertained for at least 24 hours.
Portland has a surprisingly comprehensive public transit system, including a light rail. But since you want to make the most of your time, a rental car or using Lyft will allow you to zip around the city with ease. For shorter trips from point A to B, Portland has a brand new bike share program called Biketown sponsored by Nike and painted bright orange to match a Nike shoe box, making them very difficult to miss.
Hotels – First item of business is to say goodbye to boring airport hotels and check into one of Portland's finest boutique hotels such as the uber-modern Hotel Eastlund, the old-Hollywood themed Hotel DeLux, the quirky Crystal Hotel, or (my favorite) the hipster-trendy Ace Hotel. All are centrally located to downtown and have top rated restaurants attached.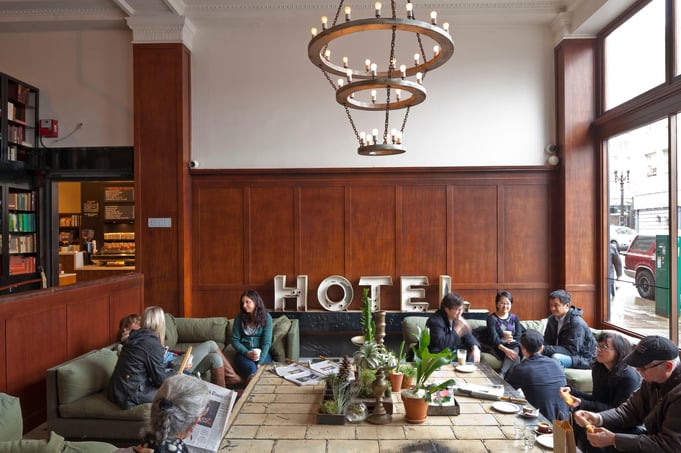 Food and Drink – The best thing one can do in Portland is eat and drink your way across the city. After all, it was recently named the #1 food city in America by the Washington Post. With a food scene inspired by the farm to table movement and incredible access to fresh, organic ingredients grown in the lush Pacific Northwest, Portland's restaurant scene has exploded in the last decade, with the bar scene not too far behind. Peruse any local top restaurant list for recommendations that fit your palate, because you truly can't go wrong in Portland. One aspect of the scene unique to Portland is the food cart system. Semi permanent food carts congregate in "pods" throughout the city, giving cheap and easy access to an incredible array of cuisines, from authentic ethnic dishes to top rated chefs' new concepts. Noted food cart pods are the 10th and Alder pod downtown, as well as Carlandia and Cartopia on the east side. While you're out and about, sample Portland's competitive coffee scene by stopping in for a cup at one of the several locations of Stumptown or another of the many local roasters.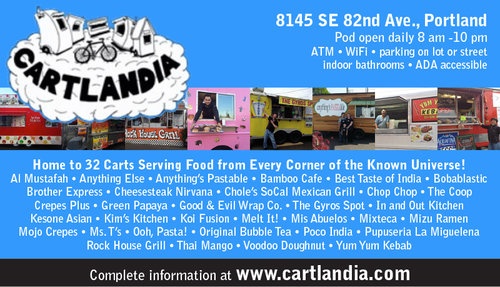 Attractions – In between meals and snacks, sneak up to Pittock Mansion for a scenic overlook of the city. On a clear day, you can take in a breathtaking view of the Cascades and the snow-capped peaks of Mount St. Helens and Mt. Hood towering over the city. If you brought walking shoes, a stroll through Forest Park is a great way to experience a classic PNW forest. Full of ferns and moss, Forest Park is the nation's largest urban park at over 5,000 acres. From May through the fall, the International Rose Test Garden in Washington Park is another amazing sight...and the reason for Portland's "Rose City" moniker. If you don't have a car, stay local and stroll down Tom McCall Waterfront Park to experience Portland's Willamette River waterfront and see why another nickname of the city is Bridgetown.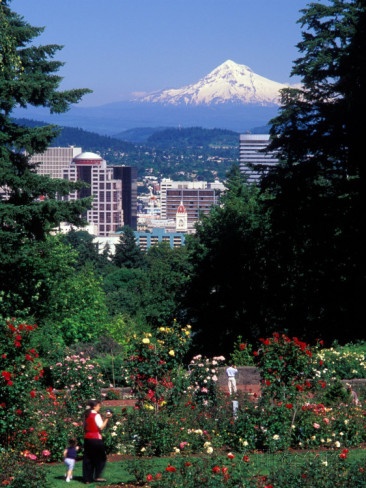 Neighborhoods – Portlanders consider their town a city of neighborhoods, and no guide would be any good without mentioning some of the best to stroll around for a close-up view of how the locals live. The Pearl District used to be an old industrial area, and was the first neighborhood of Portland to gentrify in the early 2000s. Now it is full of high class restaurants and art galleries, which provides an interesting mix of old and new. The finest urban neighborhoods in the city are based around Northwest 21st and Northwest 23rd Avenues. Here, leafy streets are lined with historic apartment buildings, boutiques, and bars. To get a taste of the infamous Portland hipster scene, head to southeast neighborhoods Hawthorne or Division. If you're staying in northeast Portland, a similar trendy vibe can be found on Mississippi and the Alberta Arts District.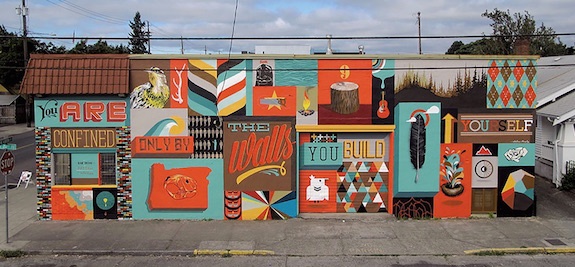 ---
CONCLUSION
According to the J.D. Power 2016 North America Airport Satisfaction Study released in December 2016, our PDX International Airport was ranked the top large North American airport.
Portlanders are proud of their airport, and rightfully so. They're even more proud of their city!
Stay tuned for more from our monthly Layover Guide Series. Next up, Chicago O'Hare International Airport.
---