The holidays are full of opportunities for fostering life skills and positive values among our children. And the holiday landscape is especially helpful for fostering entrepreneurial skills and values, including things like:
Creating a vision and executing against it
Team building
Grit
As a parent, using the holidays to encourage skill development is a great way to make the season even more fun and fulfilling. Here's how.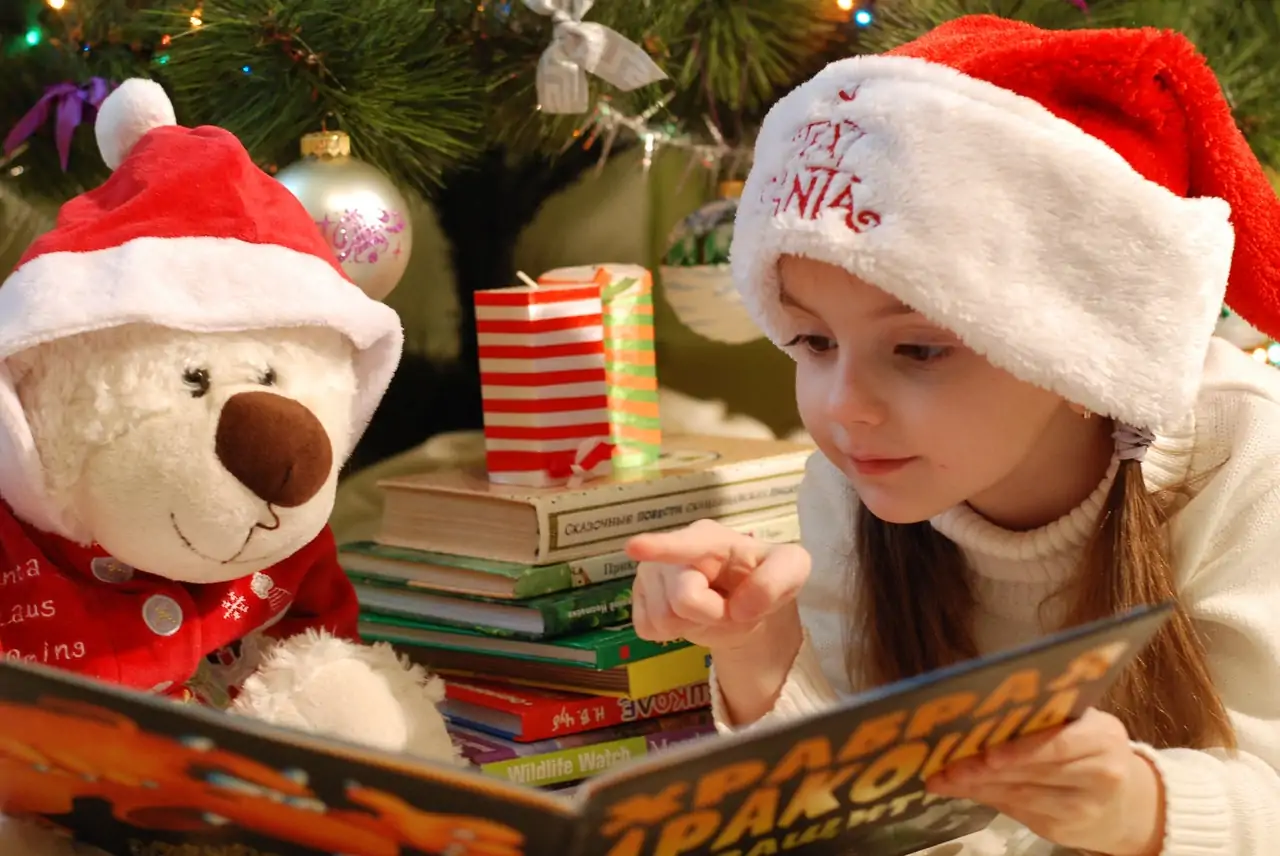 Help Them Create a Vision for the Holidays
As the holidays approach, media and your own family traditions will naturally colonize your children's minds with a pre-determined view of the holiday experience. Left unchecked, our children are simply along for the ride. They ask what the ads tell them to ask for. They passively participate in the traditions you've always implemented, whether enjoyable or not.
This is a missed opportunity. Instead of letting our kids adopt the practices they're shown, we can sit them down and ask them to outline how they would like to spend the holidays.
Remind them of the values you might cherish like spending time with family, giving back to the community or maybe remembering religious principles. But, then, ask them to articulate their own vision on how to celebrate around these values. Like all good visions, ask them to start with the big picture and articulate things in a general way. Who do they want to spend time with? How would they like to feel during and after the holidays?
And, then, ask them to make their vision specific. Don't tell them how big a tree to pick, for example. Instead, ask them how big they think it should be and why. Ask them where the tree should go. How many gifts would they like to give and receive? Do they want to set a budget?
Related: How Parenting Makes You a Better Entrepreneur and Vice Versa
Encourage Team Building
Now that your children have helped set the vision, ask them to work together to execute. There is no reason that the adults need to put up all of the decorations, cook all of the food, shop or make all of the gifts, organize the volunteer outings. Ask your kids to form teams with themselves, their friends and/ or their extended family. Perhaps they can at least make Christmas breakfast. Or work together to make gifts for Mom & Dad or take charge of putting up some set of the decorations.
This gives them a chance to learn how to work together, appreciate the work involved in making the holidays happen, and the pride of ownership in playing a role in the festivities.
Related: Balancing the Wheel of Life as a Working Parent
Foster Grit and a Positive Attitude
There are terrific opportunities during the holidays to foster the grit required to realize an entrepreneurial vision.
Most social service organizations and non-profits organizations run fundraisers during the holidays that require volunteers. My favorite for kids are the ones driven around door-to-door offerings like the Boy Scouts selling their Christmas wreaths.
Such door-to-door sales and advocacy, especially during the holidays, is tremendously positive training. Here's why:
It provides camaraderie
It teaches them how to appeal to different kinds of neighbors and figure out the hook that will connect them to the specific cause, and this develops insight and social intelligence
It helps them learn to overcome rejection and positively focus on the one door that says "yes" out of many that say "no."
All of this is also a special way to connect with people outside your close social circle during the holidays. As you walk neighborhoods to raise money for that holiday cause, you'll see a window into the many different ways that people celebrate in their respective homes.
Related: Time Management Strategies for Entrepreneur Parents
Focus on Maximizing Joy
Overall, the holidays are full of joy. But they also can be a time of extra stress, as families often succumb to external social pressure on how the holidays should be spent and how we should all feel during this period.
Parents can help maximize their family's joy by using this landscape to foster entrepreneurship in their children, teaching them to focus on the internal voices that foster their own vision, team building and grit and helping them to cast aside those external voices that might wire-trip their own natural happiness.
Boost Your Productivity & Give Back
This holiday season, we want to help you set yourself and your favorite charity up for success in the new year. When you sign up for a virtual assistant by the end of the year, we'll donate $1400 to your favorite charity.
About the Author: Eric Taussig is Prialto's founder/ CEO. He speaks and writes about the future of work, global workforce, and employee happiness issues. His ideas have been featured on National Public Radio and in places like Huffington Post, Entrepreneur Magazine and Inc. Magazine.