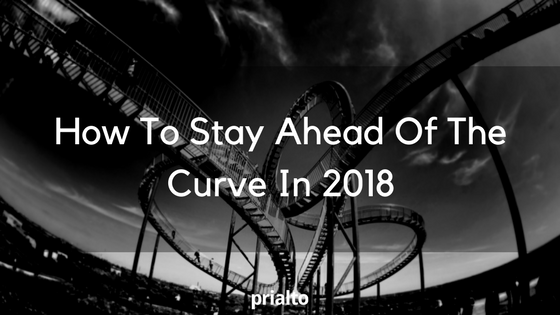 If you're a leader, in any sense of the word, part of your job is understanding where you stand and where the world does. Whether that means you need to understand exactly where the competition is at any given time or how the latest tech can help your team stay at the forefront, keeping an ear to the ground is a non-negotiable.
That said, it's easy for the noise to drown out the bits of information that actually matter. That's why we've created a list of tools to help stay in sync with the world of tech without falling victim to a cycle of news consumption.
With these apps, extensions, and chatbots, you'll guarantee you'll be the first to know whenever there's a hot new development you need to be aware of - not to mention you'll look incredibly well informed.
First Search
Want the best advice from founders and CEOs everywhere? First Search by First Round Review is the resource you need. We featured a fantastic article by them in our first round up post of the year, and you'll be impressed by the heavy hitting but accessible content - not to mention a complete lack of fluff.
Another bonus? They strive to make diversity a part of how they choose who to feature, and they do a phenomenal job making sure women's voices are heard.
Startup Tracker
Want to see if someone has already had that great startup idea you thought about on your commute today? Startup Tracker helps you do exactly that. With a handy Chrome extension, it's a great tool for tracking what startups are up to, whether for competitive reasons or just to keep up on the pulse of your industry.
According to their site, "Top is a browser extension that keeps tabs on Hacker News, Product Hunt, & GitHub so you don't have to." I couldn't have said it better. Another Chrome extension, Top Notifier keeps an ear to the ground for you at all times.
Never lack for inspiration again. Set Founder Mantras as your default new tab, and you'll be treated to fresh little snippets of wisdom daily.
Hugo is a chatbot created by Quartz and Hewlett-Packard that keeps you informed on up to the minute tech trends. You can ask about nearly any tech topic, and it'll connect you to relevant new articles, define terms (like the ever elusive "blockchain" definition), and more.
It can occasionally feel like an ad, but overall, the product is a good bot experience.
Notifications can be annoying, but ProductHunt's are the kind that make them worth the interruption. If your position is one that requires you be in the know - and the more importantly, the first to know - about up and coming competitors, tech developments, and more, ProductHunt is where you need to be.
Whether it's the latest startup or a hot new feature that'll be a gamechanger, subscribing to and participating in the ProductHunt community also brings its own kind of clout.
Have more resources that help you stay on top of everything? Shoot us a message. We'd love to chat more.