If you've built your small business into something substantial, you're likely still running it as a small business. That's both good and bad.
It's good in that you are preserving your personal touch. You probably have many customers who trust you personally, and who like that you still make 90% of the decisions. You may still be focused on maintaining a local feel in addition to a sense of closeness with your customers relative to the big companies continuously featured in the financial press.
Now here's the bad....
If you are still operating like a small business in the sense that you are still touching nearly everything that needs to get done, you are both limiting your growth and robbing yourself of well-deserved balance between work and the rest of your life.
You've cobbled together a growing customer base, and you are paying yourself a solid living wage.
Now, it's time to reward yourself and your stakeholders by taking things to the next level with Fortune 500 business processes that will benefit your small business.
---
Hiring a virtual executive assistant who you can delegate administrative work to may seem like a basic step, but it will have the profound effect of distilling and further optimizing many of the key things you are now doing to drive your business forward.
Prialto has participated in this transformation dozens of times, and it is wondrous to watch.
Take, for example, a one-man real estate appraisal company that retained us so that he could free up his time, allowing him to better expand his business. Prialto surveyed our appraiser client in order to analyze his current business processes, and found that we could systematize and power much of his business development activities.
The trick for every service professional is how to keep business development moving forward while executing on existing customer work.
SALES DEVELOPMENT PROCESS - APPRAISAL INDUSTRY
If you're unaware of the appraisal process, here's how it works: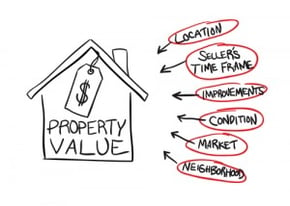 It is prohibited for a lender and an appraiser to communicate to avoid conflicts of interest. Due to this, all communication must go through an independent, third-party vendor known as an Appraisal Management Company (AMC) to get appraisal. Basically, the lender uses the AMC to get an appraisal for the home owner.
Here's the hack!
When the AMC sends out appraisal requests to our appraiser client, his Prialto virtual executive assistant manages his entire workflow for those appraisal requests.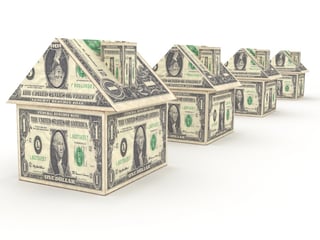 Acting as his virtual real estate assistant, Prialto is now finding, funneling, and reporting on prospective appraisal customers for our appraiser client who makes much more money through this new process.
A Prialto assistant acting as a virtual real estate assistant continuously updates the appraiser's CRM software to reflect all prospecting, follow-up, and field (appraisal) activity. Thus, the appraiser has a full pipeline of sales activity at all times.
For our virtual real estate assistant, continued success for our appraiser client is all about being proactive and exceeding expectations.
Activities that Prialto now powers for our appraiser client include:
INBOX MANAGEMENT - MANAGE VENDOR CORRESPONDENCE AND SCHEDULING
Process new orders that come in to appraiser
Enter new appraisal requests into CRM (CRM communicates with AMC that order has been received)
Create folder in Google Drive and upload documentation
Appraiser reviews appraisal request and accepts/declines in CRM and sets due dates
Prialto virtual real estate assistant confirms vendor has been updated
SCHEDULES APPRAISAL WITH PROPERTY POINT OF CONTACT
Prialto groups appraisals to reduce travel time (e.g. East Bay on Monday, San Francisco on Wednesday, etc.)
Prefill forms for appraisal and upload to CRM and Google Drive
Manages any last minute cancellations/changes
Update vendor with updates (updates may include: placing an order on hold, canceling an order, changing due dates, changing fees, changing status such as "left message" or "scheduled" when scheduling inspections)
Prialto monitors email inbox for any requests from vendor for updates/changes to report ("conditions")
ACCOUNTS RECEIVABLE
Appraiser gets check from AMC and uploads a picture of it to Google Drive
Prialto virtual real estate assistant logs payments in CRM and internal Google Drive, and marks the appraisal as closed
---
CONCLUSION
There are so many Fortune 500 processes out there: how to manage sales contracts, automate invoices, input and protect data, and accept payments.
Even the smallest business can benefit from getting processes out of the founder's head and into a documented process that can be delegated to a virtual executive assistant. It gives the founder back a great deal of time to use, both personally and professionally. It also makes it easier and more cost-effective to grow the employee base to meet the company's overall opportunities.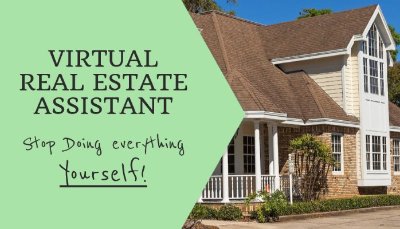 If you have a process that works for your small to midsized business, ask yourself how you can make that process more efficient through automation and/or delgation to an executive administrative assistant. Whether that assistant is in-house or virtual can be both a budgetary matter as well as a company culture concern.
Whatever path you choose, getting that executive administrative assistant on board is a great focusing function to get your processes in place.
Need help deciphering your processes? We're here to assist you.
---