To enable (or disable) view statistics for your LinkedIn account, simply go into your account settings, found under your name on the upper, right-hand corner of the browser page, once you've logged in.

Locating the area under Profile settings (Box 2), click the link to select what others see when you've viewed their profile.
Note: If you haven't upgraded to a paid account with LinkedIn, any settings you change within this link will affect your own profile view statistics—LinkedIn practices visibility equality for free accounts.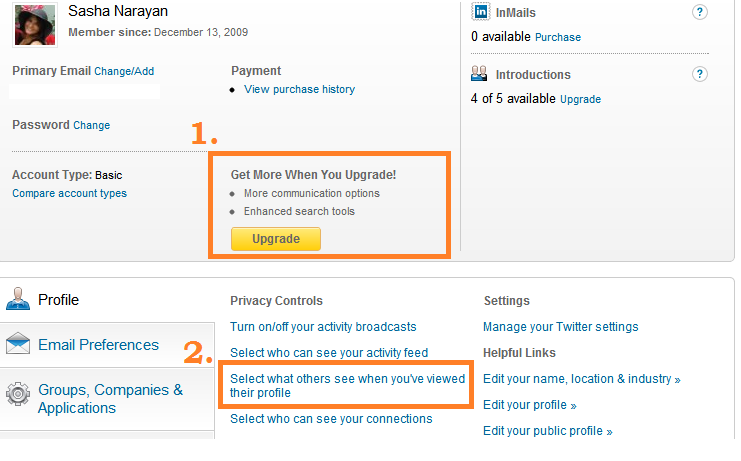 Verifying whether your privacy setting allows others to see your information when you view their profile is done in this pop-up window. Keep in mind that if you select either of the two anonymous options—and you have a basic, free account—you will not be able to keep track of those who have viewed your profile.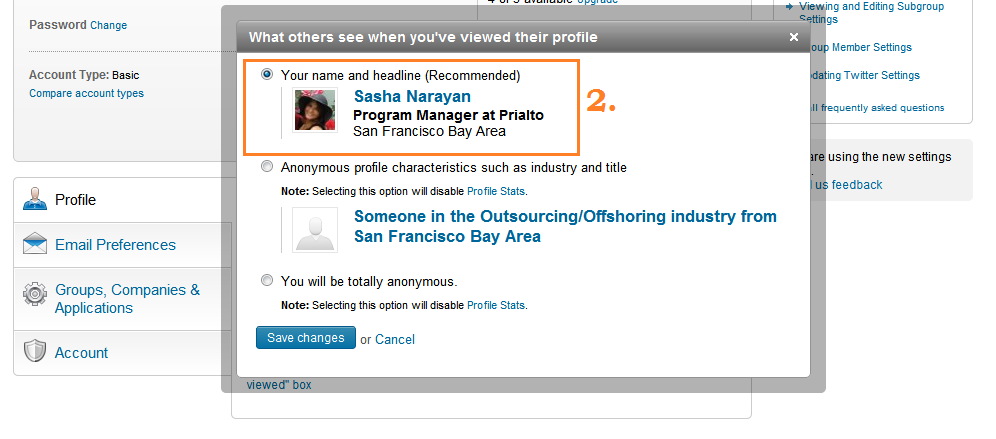 But, by upgrading to a paid membership, you are able to take advantage of specialized features.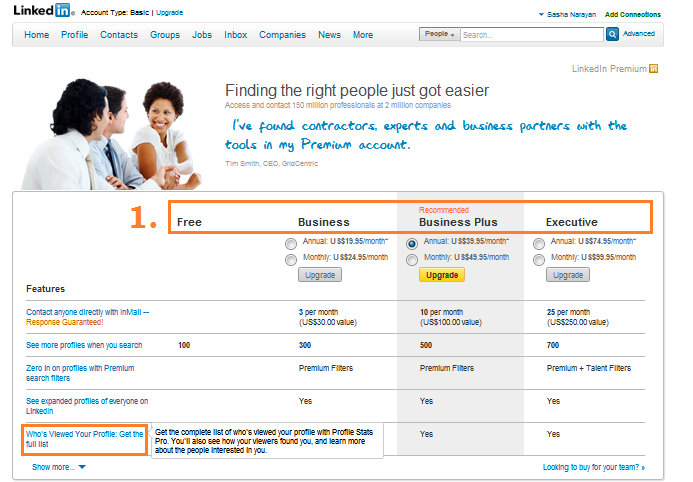 For example, you will see, without limit, everyone who has viewed your profile, even if you choose to remain anonymous while viewing their profile. While membership works on monthly payments, a reduced monthly rate is applied with an annual subscription.
---
"This article was originally posted by Prialto: The Virtual Support Service for Executives. Prialto Virtual Assistants are geared to actually pull your business forward and make delegating easy"