BREAKING: Port of Portland is THE BEST airport in America.
According to the J.D. Power 2016 North America Airport Satisfaction Study released this past Thursday, our PDX International Airport was ranked the top large North American airport. So yeah, we have the best large airport in the country. #NBD
---
Simply the Best of Oregon...and America!
Yes, we're predominantly known as a coffee town, which CNN pointed out in their summary of the findings. We're all hopped up on caffeine, for sure. There's certainly no arguing that. But we're also hopped up on hops, courtesy of our additional designation as America's 3rd Best Beer City. Add to that our (arguably) rightful ownership of the term "America's Bicycle Capital," and you'll begin to understand why people flock to our fair city in droves.
Prialto is happy to call Portland home. What's here is amazing. Not only is our airport well-stocked with local favorites and the best customer service you've ever experienced at an airport (seriously), but our airport is so well run that it makes getting to our clients throughout North America both enjoyable and just plain easy.
In Portland, we like local. Sure, other cities do, too. Yet, our city does local so much better than other cities that we now hold the honor of having the most local-centric large airport in the country.
Who Decides?
"Going local is one of the ways Portland's airport distinguishes itself from other airports around the continent."

Katia Hetter, CNN reporter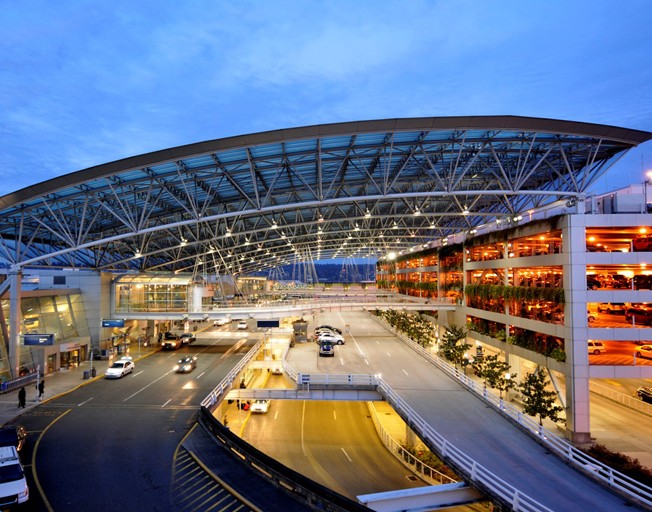 So who decides America's Best Airport? The 2016 study surveyed more than 38,000 North American travelers who traveled through at least one domestic or international airport with both departure and arrival experiences during the past three months. Thirty-one large airports and 33 medium airports were ranked in the study.
"Top performing airports are offering passengers unique experiences that reflect their locale. Portland International (786 points out of 1,000) provides a 'sense of place' by incorporating Great Northwest design themes into the airport, even into the flooring itself."

Michael Taylor, director of J.D. Power's airline practice.
---
Wanna Learn What All the PDX Fuss Is About?
We're not just famous for our PDX International Airport. If you're an executive or business owner at the top of your game (or trying very hard to get there), now's your chance to work with a company that embodies the Portland ethos of creativity, close-knit community, and business done right.
Check us out today!