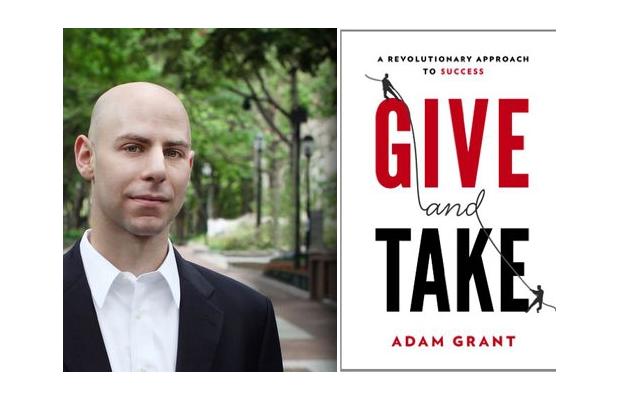 What Adam Grant's Give and Take offers is an interesting notion that does not seem intuitive to most business professionals: givers are more successful than matchers and takers. This central thesis is played out over time and it is supported by both stories and data, in equal measure, throughout the book.
Grant explains that takers are people who most folks likely don't trust and who have a tendency to burn budges for the sake of a goal. Matchers are all about the zero-sum game: help for help. This creates a feedback loop that narrows over time, as not everyone can, or will, reciprocate in kind. Givers, the heroes of long-term business success, have authentic connections that create deeper and more meaningful relationships. Grant suggests that reciprocity (which favors givers, as they want to help), learning (mentoring increases the knowledge base), motivation (purposeful work is built upon meaningfulness), creativity (being able to see from another's perspective is a wellspring of new ideas), and leadership (seeing the potential in others means you bring out the best in others) are why givers are the recipients of greater success among these three categories.
The concept is fascinating, as most people imagine successful people as those who have trampled on others in order to reach new and greater goals. Grant's book encourages us to imagine it differently, a world in which you are more likely to win if everybody wants you to win. Overall, the book offers an interesting line of thinking into how to lead in business, even though it does leave me wondering how you can turn a die-hard taker into a giver.