---
In today's world, the quest to find affordable travel and luxury items at inexpensive prices is perhaps at its zenith.
At Prialto, we understand that. So we've compiled a list of the 9 best price comparison apps for travel management and consumer savings ranging from those geared to help you get a good deal on flights to those that will help you find the best gas prices near you, the most inexpensive consumer items, and the healthiest food at the most affordable price.
Read on to open the door on great deals!
---
9 Best Price Comparison Apps for Travel management and consumer savings
Every month 120+ million visitors use this app to compare hotel prices, read reviews, and browse images.This app compares more than 700,000 prices across 250+ sites to find you the very best hotel deals out there.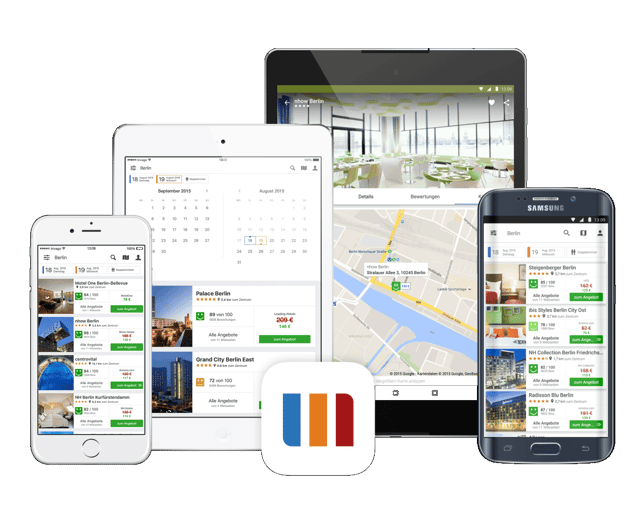 2. FareCompare
Whether you're taking to the skies for a business trip or going on vacation, why not book luxury plane tickets? If you think you can't afford those fancy tickets, this app is for you. FareCompare alerts you when the price of a flight you're interested in drops. This way, you can purchase first class tickets at just the right time to get the very best price.
Kayak was one of the very first price comparison apps. In 2012, it was purchased by Priceline because the search features were top-notch. Fast forward to today, and this app is still functioning at peak performance to provide you with deals on hotels, cars, and flights so you can make sure your entire trip is not only memorable but affordable.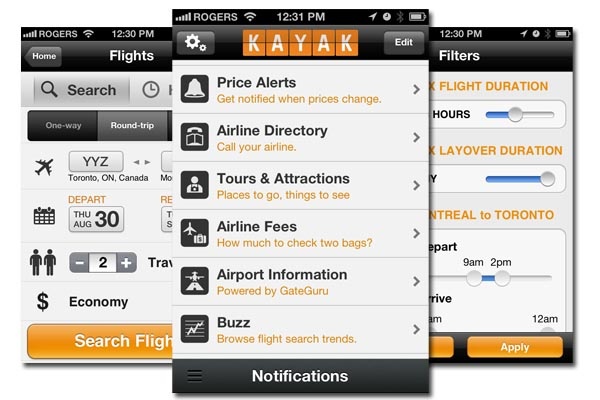 4. BARCODE SCANNER
The Barcode Scanner is a great QR code reader and barcode scanner app that goes above and beyond simply scanning barcodes to find the best price. In addition, this app has coupon options built-in, and gives you the ability to store loyalty cards so you can truly find your best price.
5. Purchx
For a well-rounded comparison app experience, check out the Purchx app. At its core, this app allows you to share and compare item prices in grocery stores. Beyond that, this app is also fantastic for comparing items such as books, movies, strollers, and pretty much anything else your heart desires to purchase.

6. Apples2Oranges
To ensure you're getting the best deal, this app converts items down to their unit price. You'll be able to tell if a package of 20 cookies for $10.99 or 35 cookies for $12.99 per pack is the better deal. You can also compare the nutrition of two items by scanning the barcodes to see which one gives you the most bang for your buck and which is healthier.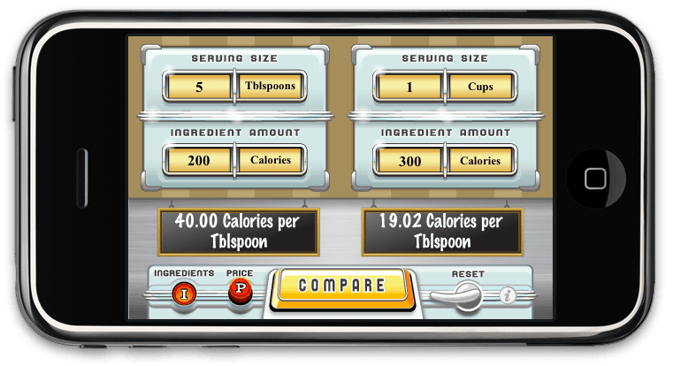 7. Amazon App
Let's say that you're in line at checkout, excited about finally owning whatever it is you snatched up, when suddenly you doubt your purchasing choice. Could you have found your items cheaper online? With this app, you can scan items in a store to see if they're cheaper on Amazon.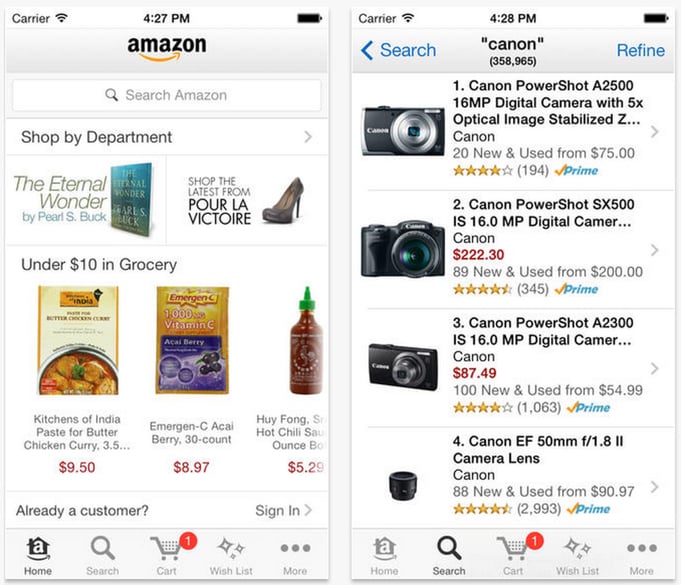 8. CamFind
This app allows users to search for items in stores by taking a photo instead of typing words into a search bar. You never have to deal with problems of uncertainty about what an item is, how it's spelled, or exactly what to type into your search bar to get what you want. Simply snap a picture and you're off to the races.

9. GASBUDDY
Gas prices continue to rise and fall, seemingly on a whim. This likely accounts for the popularity of the GasBuddy app. Used by over 40 million people, this free mobile app is the best way to find the cheapest gas prices near you. But the makers of this app didn't stop with gas. Now, the app can help you find good bathrooms and premium food at convenience stores.
---
CONCLUSION
Hopefully, reading this list of the 9 best price comparison apps for travel management and consumer savings has allowed you to find options to make your travel and shopping experiences easier on both you and your wallet.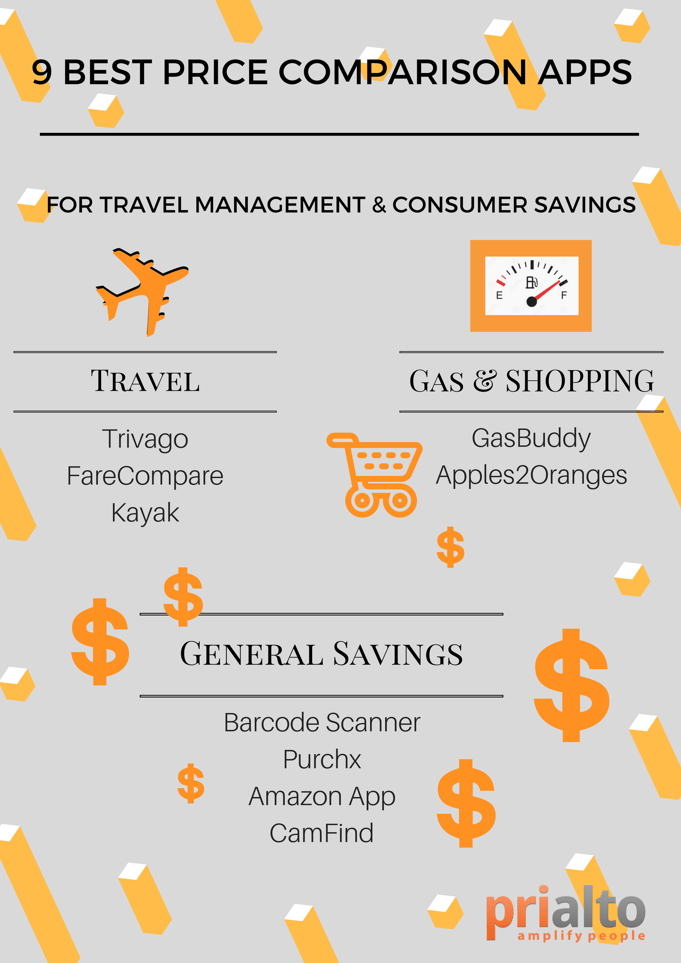 additional articles you may like
How to Increase Productivity: 7 Principles of the Happiness Advantage
How to Increase Productivity and Grow Your Business with 10 Simple Hacks
looking for extra help managing your travel?
---