A Gallup study found that leaders who are effective delegators drove their companies to earn 33% more revenue than those who rarely delegate or are poor delegators. These results are so powerful because delegative leadership does two things that are critical for business success:
It frees up leaders' time to focus on strategic projects that drive their team forward.
It empowers employees to take on new responsibilities and expand their skills which makes them more productive members of your organization.
However, you can't just offload a bunch of tasks and expect to see results. Delegation encompasses a broad set of skills that you need to practice to be successful. Here are five that you can immediately act on to become a better manager.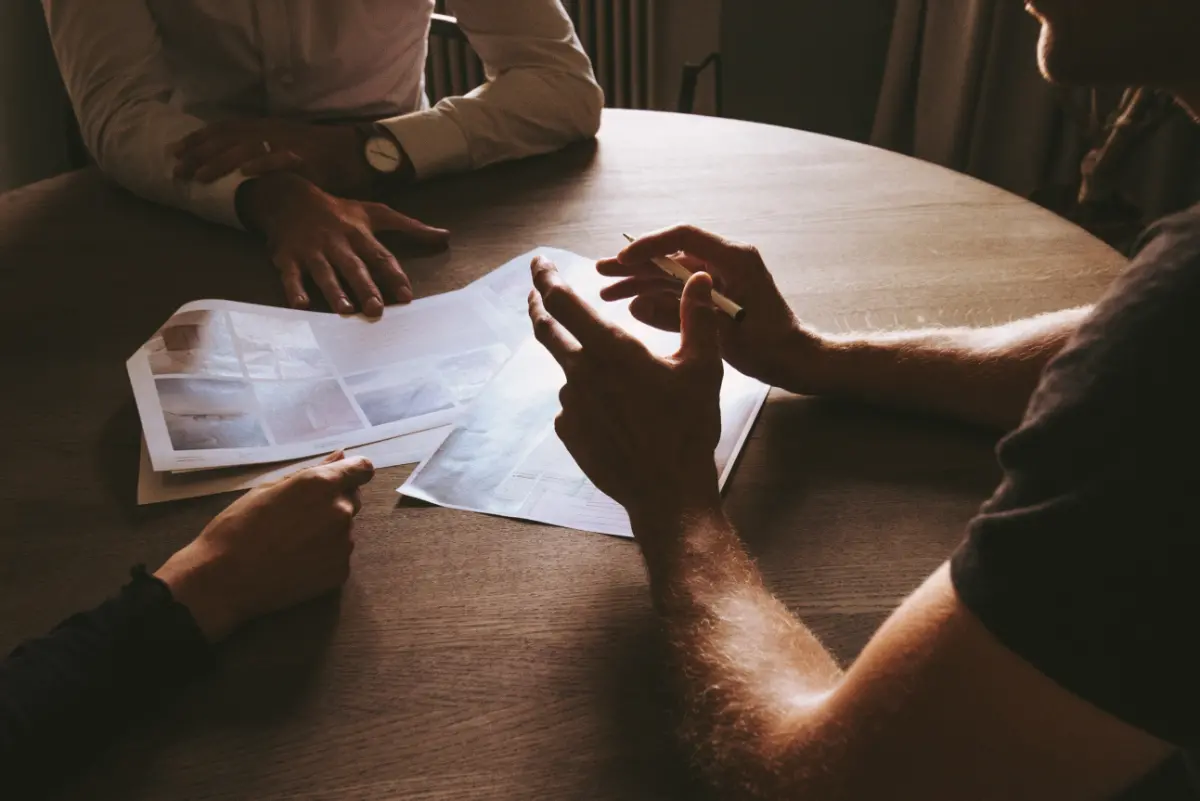 1) Give Your Team the Authority and Resources to be Autonomous
One of the biggest mistakes leaders make when delegating is assuming their employees are immediately capable of acting on their requests. Managers who practice delegative leadership are conscientious about ensuring they give people the authority and resources they need to be autonomous.
Take these steps to ensure your employees are empowered to complete the tasks you delegate to them:
If the project involves other people, inform them that you've assigned (x person) to do the work and that your employee has full authority to get it done.
If it involves software, double-check that they have the proper permissions or give them access to your account.
If completing the task successfully requires knowledge that they may not have, give them learning materials.
Key Point: To practice delegative leadership effectively, you must empower your employees.

Read More: 6 Delegation Errors Leaders Make (And How to Fix Them)

2) Set Clear, Objective Expectations
One of the most damaging mistakes managers make when adopting a delegative leadership style is rapidly sending employees tasks without pausing to set expectations.
According to a survey from ComPsych, a top employee assistance provider, unclear expectations are a leading source of workplace stress. This stress is often exacerbated in cases of miscellaneous delegated tasks since they aren't part of employees' normal workflow.

To avoid this, include the following information when you delegate tasks:
State explicitly what you want them to do.
List any preferences for how you want them to do it — for example, using a particular tool, following a specific methodology, etc.
Tell them what you want the end result to look like.
Let them know when you expect it to be complete and, if relevant, when you want them to check in with you to show progress.
Additionally, make it clear when you will be available to answer questions if needed.
Key Point: Give your team clear instructions so they know exactly what they need to do to be successful.
3) Create Processes for Ongoing Tasks
One of the most effective ways to gain leverage from the delegative leadership style is offloading on-going tasks to your employees. It allows you to permanently eliminate responsibilities from your to-do list and free up time for more important activities.
Depending on what kinds of employees you have access to, the tasks you offload can range from admin responsibilities to more advanced projects like producing analysis reports. The key to delegating on-going tasks is creating clear processes that make it easy for employees to quickly take over.
Here are some methods of doing that:
Type out all of your steps. Make sure to include even the small steps that you think should be obvious and elaborate on why you're doing everything.
Create a screen share of yourself doing it and explaining your actions as you go. Go slowly so it's easy for viewers to catch every step.
Schedule a meeting to walk your employee through your process. The benefit of this approach is that they can ask questions in real time; however, they also won't have materials to reference.
Key Point: The more context you provide, the better the people you delegate to will be able to complete the tasks and resolve issues as they arise.

Read More: How to Create Processes that Improve Your Bottom Line


4) Be Intentional About Getting to Know Your Team
People typically view delegative leadership from the perspective of how it benefits managers. However, if you approach it correctly, it can have a substantial positive impact on your employees as well.
In addition to delegating tedious tasks that slow you down, offload projects that help your team achieve their goals. To do this, you must be intentional about getting to know your team.

If you don't already, schedule weekly (or biweekly), one-on-ones with your team. In addition to your regular agenda, discuss the following topics to gain a better understanding of their professional aspirations.
What projects do they love/dislike working on
What types of skills they'd like to learn
What kinds of projects they want to work on
What their short and long-term career goals are
Then, review your project list and determine what tasks you can delegate that they are most interested in.

Don't hesitate over concerns that your employees don't have time to complete stretch projects effectively. 75% of employees are willing to invest their own time to learn skills that will help propel their career forward. Part of the learning process will require support from you but that time should be less than it would to complete the task yourself.

Adopting this delegative leadership skill requires the biggest time investment; however, it also has the highest payoff. As your employees take on more stretch assignments, you can trust them with increasingly complex work.
Key Point: Get to know your employees so you can delegate projects to them that save you time and help them achieve their goals.


5) Don't Take Employee Support For Granted
The biggest challenge with delegative leadership is finding the balance between the types of and quantities of work that you want to delegate and maintaining your employees' morale. While it's easy to get employees excited about taking on assignments that help push their careers forward, it's more difficult to do so for the tedious tasks you need to offload to improve your productivity.
An easy and effective way to improve employee attitudes toward having simple tasks delegated to them is to make sure they know how much you appreciate their support.
Being recognized for hard work plays a critical role in employee motivation and making an obvious effort to not take your employees for granted will make them much more accepting of uninteresting delegated tasks. Here are some simple ways to do it:
Give verbal or written thanks when you assign tasks and when they are completed.
In meetings and other public settings, give them credit for extra hours they've put in and/or their contributions to your successful projects.
Invest additional time mentoring and otherwise supporting the employees whom you delegate to most often.
Alternate between a few methods of showing recognition so that it doesn't feel routine for your team.

Key Point: Make it your goal to ensure the people you delegate to never feel underappreciated.

Note: Another aspect of employee morale that you need to consider is rank. If you're leading a team of high-performing individual contributors, assigning them your busy work is offensive and distracts them from important projects. You either need to build relationships to start leveraging the junior employees in your organization or consider hiring virtual admin support. The benefit of hiring a virtual assistant(s) is that you're able to offload all of your ongoing miscellaneous tasks without slowing down employees within your organization.

Contact us for a free consultation to explore if virtual assistant support is the right option for your team.


Become A More Effective Leader
Join executives, entrepreneurs, and industry-leading professionals from around the world who use our research-backed advice and services to become more effective and productive leaders. Download our free guide:
We understand your inbox is already packed and promise to only send you relevant content.
About the Author: Emily leads Prialto's content production and distribution team with a special passion for helping people realize success. Her work and collaborations have appeared in Entrepreneur, Inc. and the Observer among others.