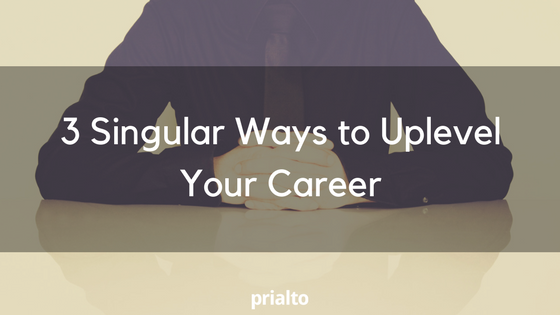 From Oprah 2020 to the Bitcoin bubble bursting (maybe?), this has been a big week in looking to the future. We've been in the same boat, deep in annual planning this week, and we wanted to extend some of the research and data we've been digging through and thinking about to you.
This week's Pulse features advice on how to get the most of a mentoring situation (on both sides), how to reach the holy grail of sales targets, and how to capitalize on your unique turn of phrase.
How To Fascinate: Your fascination "language"
Sally Hogshead's Fascination Test is regarded as one of the top ways to learn how to better communicate with your ideal client, and in her most recent post, she discusses the theme of the languages each one of the fascination types talks in.
First Round Review: We Studied 100 Mentor-Mentee Matches — Here's What Makes Mentorship Work
People almost universally agree that mentorship works - but how do you create the situations that can make truly successful?
SalesHacker: Selling to C-Level Executives: 8 Tips for Unlocking Access to the Busiest Buyers on Earth
You want to reach the person in charge - but how on earth do you do that effectively? Sales Hacker goes deep on specific strategies to help you communicate with decision makers.