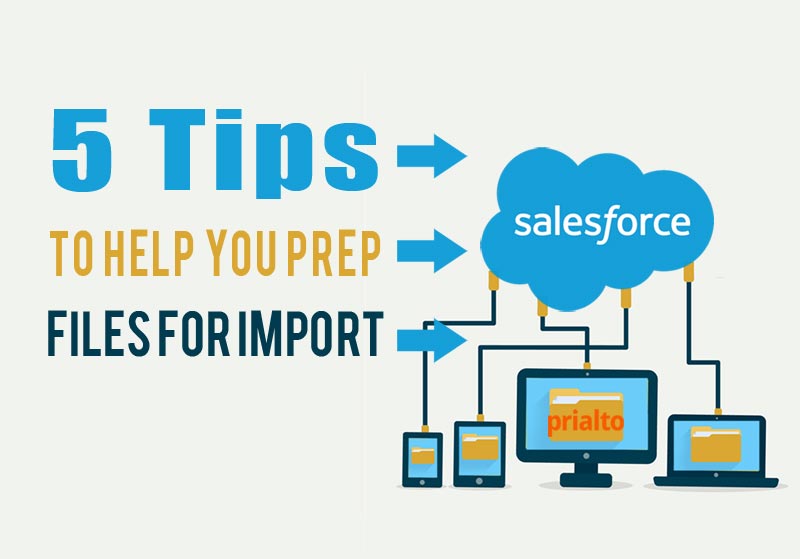 The first step in getting Salesforce CRM up and running or up to date is to move your data from it's current location into Salesforce. But importing and updating Salesforce with large amounts of data can be a daunting and time consuming task.
First you have to clean your data, then prep your file, then test your import and finally pull the trigger. And after all this work, If you make a single mistake during the process it can be hard to pull back.
To ensure a seamless import, be sure to follow these 5 steps.